America's so-called "job creators" are adopting a despicable new tactic this election cycle: employee/voter intimidation. It's simple really: No matter how much profit you make, or what your personal worth is, threaten your employees with pay cuts and even job loss to get them to vote Republican; after all, you can never have too many tax breaks. The following are a few employers we know of so far. I have included product links after each employer in case you should be so inclined as to boycott them.
Arthur Allen, President, and CEO of ASG Software Solutions (Allen Systems Group, Revenue: $300M), emailed his employees indicating a vote for Mitt Romney is a vote for their jobs. (Product List)
Sustainable Business reported: Koch Industries (2011 revenue $100.00 Bil) sent 45,000 mailers to employees at Koch subsidiary Georgia Pacific, urging votes for Romney and other conservative candidates. The letter warns ominously of "consequences" for the workers if Republicans lose. (Koch Companies)
From Up With Chris Hayes: Westgate Resorts (Revenue $832M) CEO David Siegel came under fire this week for sending an email to his employees demanding that they vote for Mitt Romney and threatening to downsize the company if they don't. (Westgate Resorts Properties)
From HuffPo: Richard Lacks, CEO of Michigan-based Lacks Enterprises (Revenue: $350M), a car-part manufacturer, is urging his employees to vote for Republican presidential nominee Mitt Romney… Not doing so, he warns, could lead to higher taxes and lower pay. (Website)
Why all of a sudden do you suppose, when Romney is running, CEOs/owners decide to threaten and intimidate employees? Maybe it's because Romney actually suggested this tactic to them in June. You will never hear a more cynical, cold-hearted, 1% piece of shit in your life, as the guy you'll hear on this tape.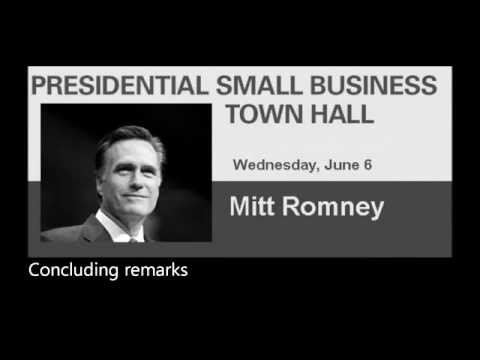 While he tries to cover himself by including Obama's name, the last line in the tape says it all. He campaigns on job creation while at the same time he's telling his wealthy pals to threaten their employees with losing theirs. As we've pointed out here at every opportunity possible – this guy couldn't give a rat's ass about you, me, or any other Non 1% Individual. He is not Presidential material, and this tape proves that.