This is so good that I'll  post it without comment, beyond saying that the lyrics are mildly NSFW due to a couple of S-bombs.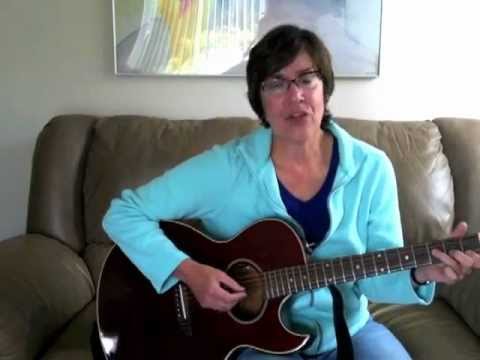 Lyrics/rough transcript from the artist below the veritable fold…
HANDS OFF MY CLAM
Parody lyrics:  Lisa Koch ©2012 Tongueinchc Productions
 
I'd like to do a little song right now lamenting the recent attacks on women.  Because after all, nobody knows more about women's health issues than middle-aged white men with comb-overs…
 
(to "Stand By Your Man")
SOMETIMES IT'S HARD TO BE A WOMAN
'SPECIALLY RIGHT NOW, IT'S JUST A CRIME
THERE'S A WAR ON WOMEN
IT'S LOOKIN' GRIM AND
SENDING US RIGHT BACK TO MEDIEVAL TIMES
 
THE GOP IS ON MISSION
'CAUSE MEN KNOW WHAT'S BEST FOR ALL US GALS (apparently…)
ROLL BACK THE 60′S, PULL OUT ALL THEIR TRICKSIES
I CAN'T BELIEVE
I STILL HAVE TO PROTEST THIS SHIT
 
HANDS OFF MY CLAM / MY UTERUS AND OVA
YES, WE NEED BIRTH CONTROL-A
'CAUSE YOU WON'T WRAP YOUR PICKLE
HANDS OFF MY CLAM / MY CERVIX AND VAJAYJAY
YOUR MORAL CRAP IS JUST A SHAM
HANDS OFF MY CLAM
 
Don't you have better things to do? Like the Economy, or jobs? Or passing any legislation whatsoever? But no, my vagina frightens you. Vagina, vagina, vagina, vagina, vagina!  I said it, that's the proper term. To be fair, everything scares you… gay marriage, evolution, Harry Potter… Rachel Maddow, WNBA, the list goes on.
 
Don't you wish you just could just climb into one of those guy's teeny tiny brains?  Then we could hear what they were really thinking…
 
(to "If I Only Had a Brain")
I'D ELIMINATE ABORTIONS
WITH MURDER OR EXTORTION
CAUSE FETUSES ARE PEEPS… YES, THEY ARE!
I'D DEFUND CONTRACEPTION
SAY THE HELL TO SEX PREVENTION
'CAUSE THERE'S JESUS IN MY HEART
 
I WOULD VOTE AGAINST GAY MARRIAGE
AND FAGS I WOULD DISPARAGE
BUT LESBIANS…I LIKE TO WATCH THEM ON PORN
IF YOU'RE QUEER, BEST BEWARE
'CAUSE MITT ROMNEY'S CUTTING HAIR
YES, THERE'S JESUS IN MY HEART
 
I'D SLICE AND DICE AND CUT
LIKE HEAD START, WHAT A BORE
CUT MEALS AND HOUSING FOR THE OLD AND POOR
AND THEN I'D GOLF, AND CUT SOME MORE
 
IF YOUR HUSBAND LIKES TO BEAT YA
JUST SMILE, 'CAUSE THAT'LL TEACH YA
TO ALWAYS TOE THE LINE
AND YOUR PAY WILL BE SMALLER
76 CENTS ON THE DOLLAR
'CAUSE THE BIBLE SAID IT'S FINE
 
Oh, this would all be so simple if I was in charge—
 
I'D PROPOSE NEW LEGISLATION
VIAGRA REGULATION
TO KEEP MEN SAFE FROM HARM (it's for your own good)
I'D REQUIRE A RECTAL
WITH A GIANT COLD PROJECTILE
AND ELECTRODES ON YOUR BACON
SO WE'D KNOW IF YOU WERE FAKIN'…
 
I'm sorry, was that my outside voice?  Anyway, then you'd have to attend mandatory counseling, watch a movie on potential side-effects, discuss the moral implications of the possibility of killing thousands of "sperm persons" when you unload, and go through a 2-week waiting period to get your prescription filled.  And then pay for it, 'cause it's not covered by insurance.  Sorry.
 
IF I ONLY WAS IN CHARGE
 
So this goes out to all the woman-hating, racist, homophobic batshit crazy fundamentalist right wing morons and your big ol' corporate Daddy Top.  Keep your head out of my oven.
HANDS OFF MY CLAM
MY TUBES AND MY POONANY
YOUR MORAL CRAP IS JUST A SHAM
HANDS OFF MY CLAM
Vagina!