It started off as a simple question for the President "… What has your administration done or planned to do to limit the availability of assault weapons?" Among other things, the President explained:
"We're a nation that believes in the Second Amendment, and I believe in the Second Amendment. We've got a long tradition of hunting and sportsmen and people who want to make sure they can protect themselves.

…my belief is that, (A), we have to enforce the laws we've already got, make sure that we're keeping guns out of the hands of criminals, those who are mentally ill. We've done a much better job in terms of background checks, but we've got more to do when it comes to enforcement.

…weapons that were designed for soldiers in war theaters don't belong on our streets. And so what I'm trying to do is to get a broader conversation about how do we reduce the violence generally. Part of it is seeing if we can get an assault weapons ban reintroduced. But part of it is also looking at other sources of the violence. Because frankly, in my home town of Chicago, there's an awful lot of violence and they're not using AK-47s. They're using cheap hand guns.

"…part of it is also going deeper and seeing if we can get into these communities and making sure we catch violent impulses before they occur."
Crowley: "Governor Romney, the question is about assault weapons, AK-47s." Romney (my emphasis):
Yeah, I'm not in favor of new pieces of legislation on — on guns and taking guns away or making certain guns illegal. We, of course, don't want to have automatic weapons, and that's already illegal in this country to have automatic weapons. What I believe is we have to do, as the president mentioned towards the end of his remarks there, which is to make enormous efforts to enforce the gun laws that we have, and to change the culture of violence that we have.

And you ask how — how are we going to do that? And there are a number of things. He mentioned good schools. I totally agree. We were able to drive our schools to be number one in the nation in my state. And I believe if we do a better job in education, we'll — we'll give people the — the hope and opportunity they deserve and perhaps less violence from that.

But let me mention another thing. And that is parents. We need moms and dads, helping to raise kids. Wherever possible the — the benefit of having two parents in the home, and that's not always possible. A lot of great single moms, single dads. But gosh to tell our kids that before they have babies, they ought to think about getting married to someone, that's a great idea.

Because if there's a two parent family, the prospect of living in poverty goes down dramatically. The opportunities that the child will — will be able to achieve increase dramatically. So we can make changes in the way our culture works to help bring people away from violence and give them opportunity, and bring them in the American system.
Romney thinks we still have an assault weapons ban; however, the 1994 legislation banning those weapons expired in 2004, and attempts to reinstate the ban have so far been unsuccessful. You'd think a very recent "lifetime member" of the NRA would know that. Anyway, are they hard to get? Not at all. One online arms dealer offers assistance in ordering them:
It is a common misconception that machine guns cannot be owned by law-abiding citizens. This comes from the creation of a variety of confusing laws that have made purchasing a full-auto gun more difficult than purchasing a "normal" gun. But, if you can comply with the law, you may qualify to own a machine gun.

Although it may seem complicated, we are happy to help you through every step in the process. We have transferable guns in stock, and if we don't have it, we can tap into a network of dealers in other states to find it for you. Let us help you get the full-auto gun that you've always wanted– they are worth it!
There really seems to be no shortage of these weapons: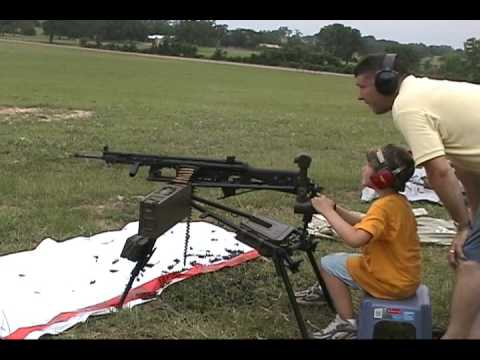 The bigger question here is – why did Mitt Romney connect a voter's question about assault weapons to single parents? The answer is simple: Republicans claim all societal problems can be linked back to single parents, more precisely, single mothers. But kids aren't using these weapons on the street; as the President pointed out, most crimes are committed with hand guns. So where's the real market for automatic weapons? The redneck Republican base. For example:
There are politicians: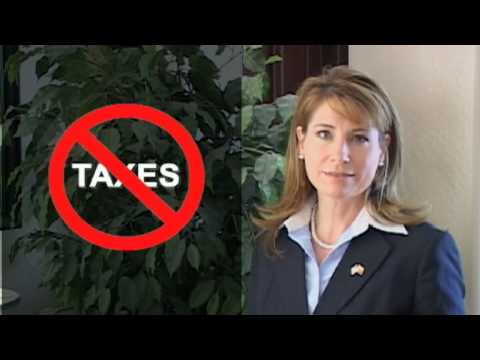 On Sept. 29, the Asheville Tea Party is hosting a "Machine Gun Social" at an indoor arms range in Brevard, North Carolina.

This isn't the first time that Tea Party-affiliated groups or campaigns have held this type of fundraiser. In February 2010, Republican House candidate Tim D'Annunzio had a fundraiser that offered a barbecue dinner and a semi-automatic machine gun magazine at a Fayetteville, N.C. shooting range. And in September 2009, a candidate aiming to become South Carolina's adjutant general, or leader of the state's National Guard, launched his campaign at a shooting range with a raffle to win an AK-47. (from Up the Joneses)
Guys who are overcompensating for something?: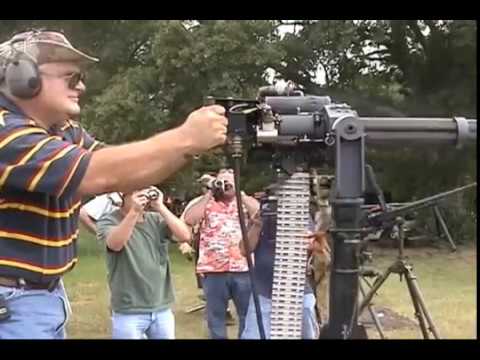 Idiot parents who think a 3 year old should learn how to shoot one:

Moms and Dads bonding with their 8 year old daughters:
http://youtu.be/Tkq2yK2mf0E
YouTube is full of videos like 6 year old kid shooting a gun, and Child Shooting the 3-Gun AR15 at 100 Yard Steel Targets, this even after an 8 year old died when his assault weapon backfired at one of these little get-togethers.
Oh, and FYI Mitt: In an article titled "Child gun deaths as common in rural as urban areas", Reuters reports that:
"The rate of accidental gun death was 0.5 per 100,000 in the most-rural counties, compared with 0.1 per 100,000 in the most urban."
So take your single parent theories and stick them straight up your ass – right alongside your head.
* In the interest of fairness, a National Institute of Justice report found that assault weapons were used in just 2 percent of gun crimes reported nationwide before the 1994 ban. Unfortunately, when they are used in crimes, the casualties are greater.