From PoliticusUSA: Thursday on Andrea Mitchell Reports, Romney senior adviser Delegate Barbara Comstock (and transvaginal ultrasound supporter) called equal pay a "left wing agenda", dissed Lilly Ledbetter as being "partisan" and claimed that "real women… Appreciate male and female bosses who accommodate their schedules and time."
If I may point out the obvious here: It's rather ironic that the party who whines about working mothers (even though most of those doing the whining are not, and have not been, working mothers) is not championing equal compensation for those who need flexible schedules to care for their children. Unfortunately, it is still the case that women are normally the ones to leave work when a child is sick at school, or stay home from work when family issues arise; yet the so-called "family values" crowd sees no problem with penalizing these women for being the main caretakers for their families.
In another bit of irony, Comstock is a consultant for the Workforce Fairness Institute, which claims on its "About" page:
"The Workforce Fairness Institute (WFI) is an organization committed to educating voters, employers, employees and citizens about issues affecting the workplace.

… business owners recognize that if you treat your employees with fairness, respect and dignity, you will have a stable workforce and a profitable company."
The GOP Male Moron Brigade is at it again. According to WGN Chicago, in a face-off with his opponent, Tammy Duckworth, Non-Child-Support-Paying Joe Walsh stated:
"…he was against abortion "without exception," including rape, incest and in cases in which the life or health of the mother was in jeopardy.

Asked by reporters after the debate if he was saying that it's never medically necessary to conduct an abortion to save the life of a mother, Walsh responded, "Absolutely."

"With modern technology and science, you can't find one instance," he said. "… There is no such exception as life of the mother, and as far as health of the mother, same thing."
I love how Republicans have no need for experts – no scientists for environmental issues, no actual doctors or medical associations for health issues, no psychiatrists to evaluate their candidates…
Paul Ryan, the GOP Punk choice for VP, had a real humorous line to offer at a fundraiser in Florida last night; this guy is just so witty:
"Now it's a war on women; tomorrow it's going to be a war on left-handed Irishmen or something like that."
Ladies, we can not afford to have Romney and Ryan in the White House – we must send a message on November 6.
According to One Penny Sheet:
A new Esquire profile of Rep. Jeff Flake (R-AZ) details the Senate candidate's hard-scrabble childhood on an Arizona cattle ranch — where he was sustained by federal school lunch programs he has repeatedly tried to hobble as a Congressman.

Though Flake was a direct beneficiary of the federal school lunch program, he's refused to support these free school lunches for other children. Flake has regularly been one of a few hard-line conservatives to vote against child nutrition and school lunch programs in Congress.
Like they say, Republicans love children… until they're born. Speaking of children, Professor Carole Joffe, from the University of California, has a great article on RH Reality Check that looks at the question/possible hypocrisy of big-time Catholic Paul Ryan's mere three children in a 12 year marriage, as well as the use by Mitt Romney's sons of in-vitro fertilization. Romney, you'll remember was asked by Mike Huckabee:
"…if he would support a constitutional amendment declaring that life begins at conception…"
to which Romney replied, "Absolutely." As Professor Joffe points out, that amendment if passed:
"…would not only outlaw abortion and many forms of contraception, but  would also criminalize IVF, the very procedure by which some of his [Romney's]  grandchildren came into being."
But these contradictions in lifestyle and policy where Republicans are concerned are not that hard to understand when you consider: The wealthy and well connected will never have children they would rather not have, or live without children due to infertility. Laws are just trivial matters when there is always someone willing to provide a service and their silence for the right amount of money.
And finally, a few things to consider from Scarlett Johansson, Eva Longoria & Kerry Washington: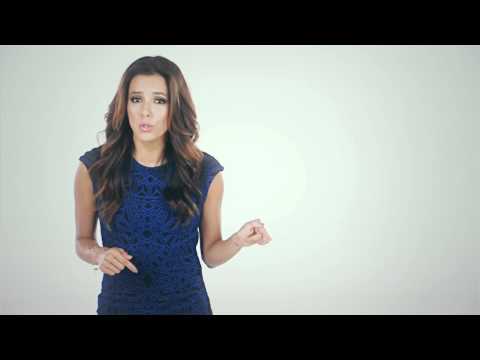 Please make your vote count for women, children and families on November 6.
Read the entire series, Headlines in the Republican War on Women …