Today, President Obama spoke at the White House on reaching the end of the first enrollment period for Obamacare. Estimates show that up to 22 million Americans are now covered because of Obamacare, including those with pre-existing conditions (like myself), young adults who are able to stay on their parent's healthcare longer, and poor Americans who are now helped through expanded Medicaid or subsidized premiums.
Back in October, 2013 when the first enrollment period began, HuffPo ran a series of images from Americans explaining how Obamacare has helped them. Here are a few of those images: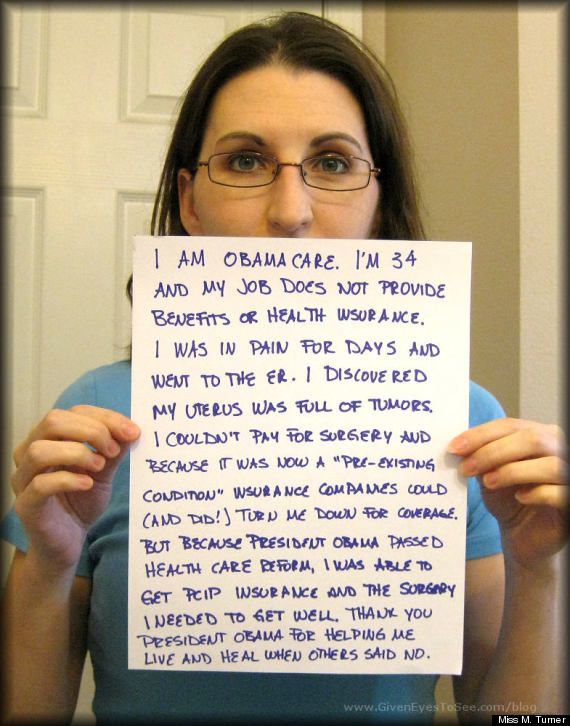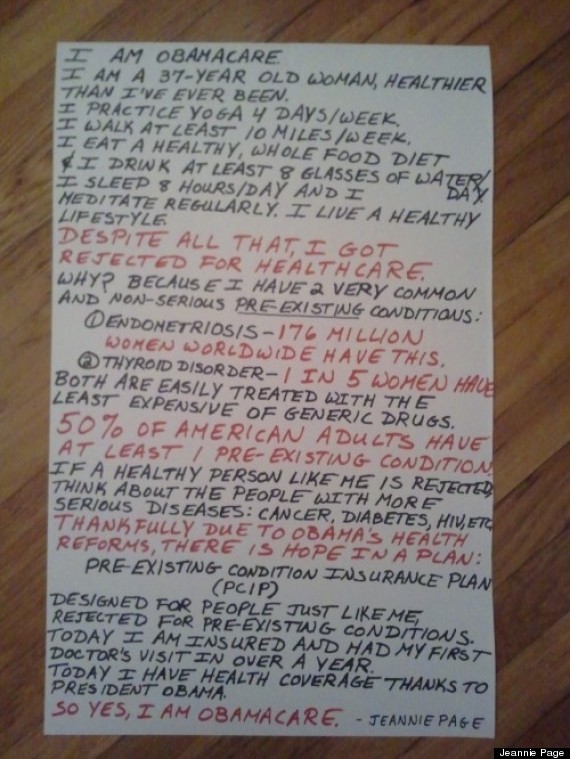 If you've ever felt voting wasn't worth your time, or you've bought into the false equivalency argument that says both political parties are the same, remember which party changed the greed-based health insurance industry in America so you'll never again have to fear going bankrupt over medical bills, or worry if you're child will be dropped from your policy because they have a serious illness, or worry that your premiums will skyrocket while corporate profits are at record highs. Remember which party made it possible for you to start your own small business without feeling trapped in your current job because the cost of individual health insurance was too high. Remember which party made it possible for you to go to college instead of remaining trapped in your dead-end job because you feared losing your employee-based health insurance. And then keep in mind that if Republicans win, they'll find a way to repeal Obamacare and put you back in that awful place where health insurance companies can make your life hell. Register today, and vote in November.